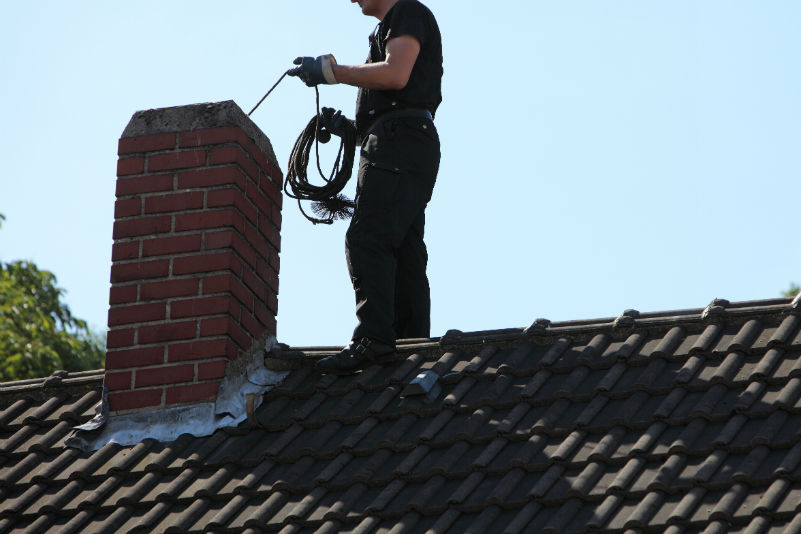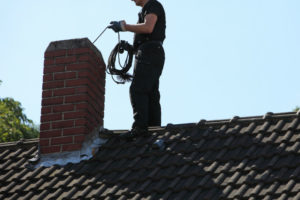 As long as a fire can still be lit in the fireplace, it's easy to forget how important it is to have your chimney inspected and cleaned annually. But don't forget, because the adage "an ounce of prevention is worth a pound a cure" is no truer than it is with chimney cleaning and inspection.
Safety is the paramount reason to have your chimney inspected and cleaned each year. But your chimney seems fine, right? There are many factors, seen and unseen, that come into play. You will want to start fresh with a chimney inspection and cleaning for the following reasons:
Safety
Animals
Buying/Selling a home
Make Chimney Safety a Priority
The buildup of creosote, a black coating that accumulates on the chimney lining occurs from burning wood as well as burning too hot, to high, or too fast. It is like plaque building up on your arteries and keeping the blood and oxygen flowing to your heart until your body can't handle it any more. Your chimney gets to that point too. It may start with an odor around your firebox, then a crackling or popping sound, then you might see some gray or black smoke. There might be some sparking at the top of your chimney, then finally a fire erupts or carbon monoxide seeps in, endangering your home and life. Annual cleanings eliminate this hazard!
Animals Feel Welcome in Your Home
Believe it or not, animals see your chimney as rent-free living! But sometimes they get stuck. Raccoons and squirrels perceive your chimney as a hollowed-out tree and climb in to get out of the elements. But then they can't get out. The Humane Society of the United States says "smoking out" an animal isn't the answer. It won't drive them out, only kill them. Did you know that there is a bird called a "chimney swift"? This little bird loves to live and breed in chimneys, but other birds nest in chimneys as well.
Buying & Selling
If you are buying a home, chimney inspection is just as important as having the foundation, plumbing, and electrical checked out. You will learn the structural integrity of the chimney, how much work on the masonry, if any, needs to be done, and the degree of buildup on the lining. The same is true if you are planning to put your house on the market. A well-cared for chimney can be a selling point.
Old Dominion Chimneys offers three different levels of inspection and our certified professional will discuss with you which level is best for your situation. When the cleaning takes place, drop cloths are placed and a special vacuum is used to contain all the grime so your home stays clean. You won't have any clean-up to do after our techs leave!
Chimney cleaning and inspections aren't just a sales pitch for us. The National Chimney Sweep Guild, The U.S. Consumer Product Safety Commission, the U.S. Environmental Protection Agency, the National Fire Protection Association, and the American Lung Association are among the organizations that advocate regular chimney maintenance and inspection. So if you haven't already had your chimney cleaned, give us a call at 540-434-0888 or click here to schedule your appointment.