Add Efficiency & Cut Waste With The Ahren-Fire Masonry Fireplace Restoration System
Older fireplaces can be regal and beautiful, but unfortunately, they can also be wasteful and inefficient. Are you tired of how much heat your old fireplace wastes by sending it right up the chimney instead of into your living space? We can help. Here at Old Dominion Chimneys, we install the Ahren-Fire Masonry Fireplace Restoration System, which is an all-in-one fireplace system that will cut down on waste and effectively, efficiently heat your home.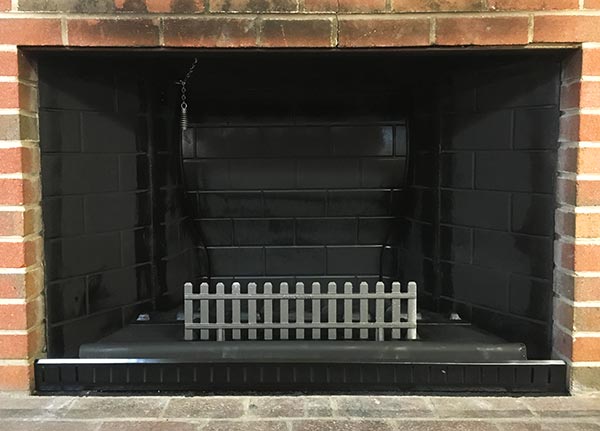 Unparalleled Safety & Efficiency
These American-made fireplace systems are uniquely designed to radiate more heat back out into the living space, while still effectively pulling smoke and byproducts up through the flue so that they can be promptly removed from the home. Each Ahren-Fire Masonry Fireplace Restoration System is UL tested for safety and efficiency, making it the only fireplace restoration product that meets such strict standards.
What About Size & Aesthetics?
We know that, while efficiency and safety are two of your biggest concerns, you also want a fireplace that looks beautiful and is appropriately sized for your living space. No worries! The Ahren-Fire Masonry Fireplace Restoration System comes in several different sizes (eight to be exact) and can be expertly installed into just about any firebox of any size. This beautiful, traditional-looking fireplace system is a great restoration option for the homeowner longing to enjoy the beauty, ambiance, and gentle crackles of a wood fire, without all of the waste traditionally associated with wood-burning open fireplaces.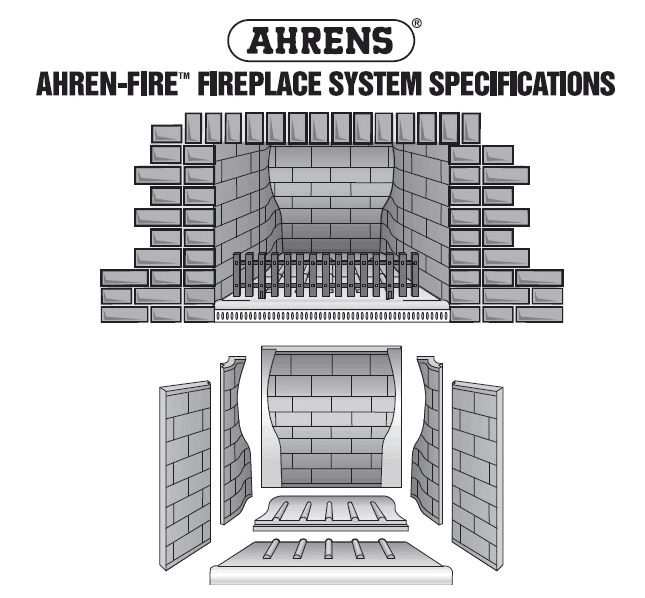 Put Your Worries To Rest With The Ahren-Fire Fireplace Restoration System
So many masonry fireplaces simply aren't efficient heaters. Not only can they leave your home feeling even colder, but they can end up sending wafts of smoke back into your home and air supply. Additionally, many masonry fireplaces are improperly built and can allow heat to transfer to nearby combustibles, like wood framing in walls. But with the Ahren-Fire Masonry Fireplace Restoration System, these problems and concerns can be put to rest. All the components are designed to work together to deliver more heat, reduce waste, and keep your home safer and cozier, all winter long.
Give Us A Call To Learn More!
Ready to maximize the efficiency of your fireplace and enjoy a warmer home? Give us a call at 540-434-0888 or click here. We'll inspect your existing fireplace and let you know whether or not the Ahren-Fire Masonry Fireplace Restoration System is right for your home.
If you're looking at a fireplace restoration, then consider the benefits of the Bellfires Refractory Fireplaces. Check it out.