Enjoy Supplemental Heat & Charm With A Wood Stove
Nothing beats the traditional charm of a stove! We love stoves here at Old Dominion Chimneys and offer our customers a wide selection of some of the best wood and gas stoves on the market from brands like Regency, Hampton, IronStrike, and Napoleon. Whether you're looking to add supplemental heat to a favorite room of your home or looking to upgrade from an old, inefficient stove, you'll find plenty to love here at Old Dominion Chimneys.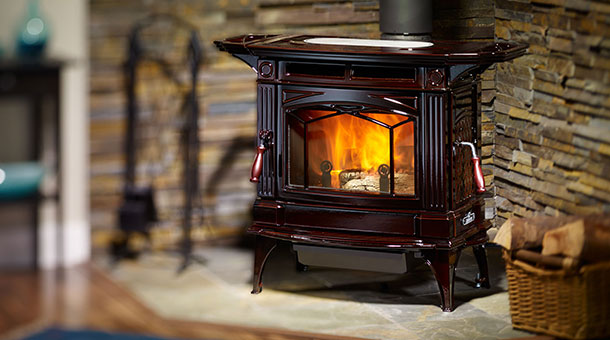 Hampton® H300 Large Wood Stove
Stop by and see us or call 540-434-0888 to learn more!
Need more efficiency or a more realistic look? Check out the styles we sell and install today.