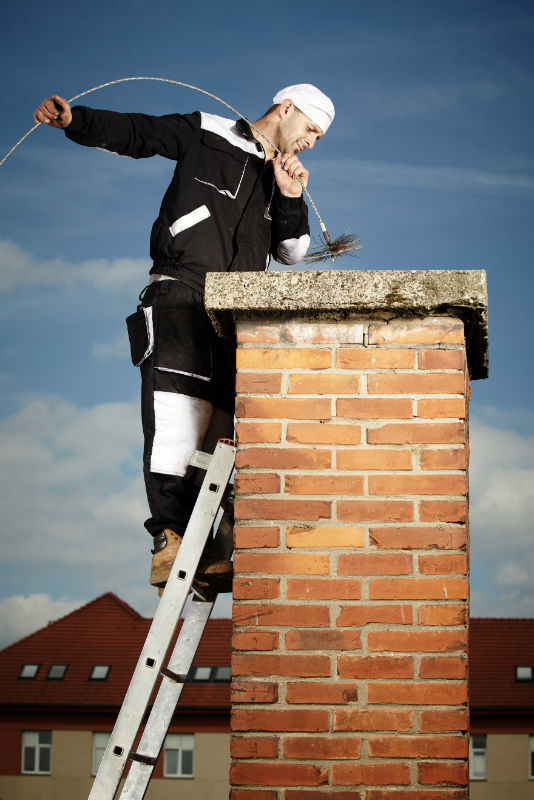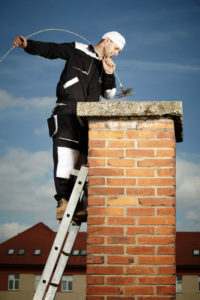 You're beginning to feel a chill in the air and have ordered wood to build a fire in the fireplace over the weekend. As the wood is being delivered, a truck pulls up and a guy with a clipboard approaches. He is a sweep and was driving by and noticed heavy soot at the top of your chimney. He strongly advises you not light use your fireplace until you get it cleaned. He'll give you a good price, he tells you. Maybe you've known for quite a while that you need to get your chimney checked out. You can't tell the condition of your chimney, but you've never had it cleaned and lately you've noticed odor coming from your fireplace. You pick up the flyer that was stuffed inside the front door that week and consider calling the number listed for chimney sweeping. You don't know this outfit, but you need to get the job done and don't know who else to call.
These are just two scenarios of why professional chimney sweeps are your best bet. Preying upon homeowner fears and lack of knowledge about chimneys are prime reasons why scammers are bold enough to try to trick homeowners.
Build a Relationship With the Professionals
A relationship with a professional chimney sweep, such as Old Dominion Chimneys, eliminates a number of problems for homeowners. The first problem goes away because you know who to call when you have a problem with your chimney or fireplace. Scammers won't hang around because you're not easy prey. When you build a relationship with a professional, you become knowledgeable about your chimney. A true professional will explain the condition of your chimney and show you photos or video. A second problem, that of potential fire and gas hazards, is also eliminated because regular cleanings and inspections will keep your structure safe.
Old Dominion Chimneys Educates You About Your Chimney
When Old Dominion Chimneys is contracted to service your chimney and fireplace, you gain a partner in the maintenance of your home. We can put you on a schedule so your inspections and sweepings are a regular part of your home upkeep, just like getting your oil changed is a part of keeping your car running well. Old Dominion uses a camera to inspect the chimney lining and we will show you the footage so you understand what is happening. We explain what goes on inside your chimney as you are staying warm by the fireplace, and you are more aware of problems in the early stages that can arise and call us before they get out of hand.
You Can Trust Experienced Professionals
Old Dominion Chimneys has been around for 30 years and that's a lot of experience. We partner with the most reputable associations in the industry, receive continuing education from them, and important certifications that tell you we stay up to date on new trends, techniques, and legislation. Our memberships with the National Fireplace Institute, Mid-Atlantic Chimney Association, and the National Chimney Sweep Guild also offer accountability. We work hard to maintain the standards they establish so we can provide the best service to you!