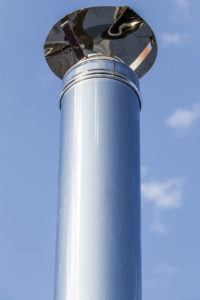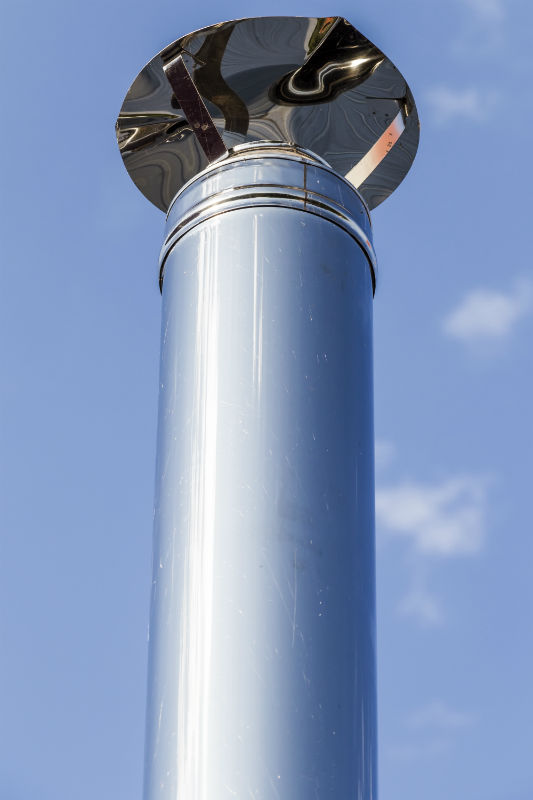 A home is your most expensive and important possession, and every homeowner learns quickly that the cost for upkeep is constant and necessary. Finding the most efficient and dollar saving solutions is every homeowner's goal. When you begin looking at improvements for your chimney, a stainless steel liner offers the most benefits.
Due to recent code standards, newer homes are built with chimney liners, but older homes may not even have a liner. It is not only energy inefficient to go without a liner, but the Chimney Safety Institute of America cites a study by the National Bureau of Standards that is a "little less than criminal."
Why Stainless Steel?
There are other reasons why you would consider a stainless steel liner. The current ceramic liner may be cracked or broken down. The aluminum liner may be rusting and simply may not be doing the job it needs to do. And the chimney liner really does have an important job. According to the CSIA , the liner has the functions of protection the house from heat and masonry from corrosive creosote and other byproducts emitted from a fire, as well as increasing the efficiency of your fireplace or appliance. So you can see that there is no reason to continue without a liner or one that is not doing the job. A stainless steel liner won't corrode or rust. It will last longer. And regardless of the type of heat you use — wood, gas, oil, or pellet appliances — stainless steel lining can be installed. Think about a stainless steel liner if the size of the flue venting is too large for a new appliance. Stainless steel is an all-purpose, efficient, and long-lasting option, which means for the homeowner, it is the best option.
We've Got a Liner For Your Chimney
Whether your chimney is straight, curved, or angled, when you work with Old Dominion Chimneys, you will have the right stainless liner for your chimney. Stainless steel liners come rigid or flexible, depending on the size and shape of your chimney. We also have the right technicians who improve their skills and increase their knowledge through NCSG continuing education and certification. You can depend on Old Dominion Chimneys to advise you honestly about the condition of your present liner for your fireplace chimney or furnace chimney.