If you are looking to purchase a new heating appliance, you'll want to know the facts before buying so you get the type of appliance that best suits your home and heating needs. This includes understanding the difference between gas and wood stoves.
Advantages of Gas Stoves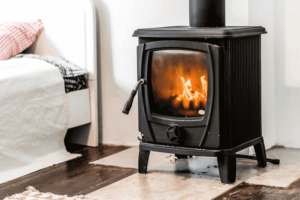 The number one advantage of installing a gas stove is convenience. If you love the look of a fire burning cheerily in a stove, but you don't like the idea of chopping wood or cleaning ashes. Then a gas burning stove is perfect for you. With just a flip of a switch, you have a fire burning. And if you are concerned about the environment, you might also consider the benefits of burning gas. It's a cleaner burn than wood, so it produces less pollution. On top of all these, it requires little maintenance, so it's a perfect choice for those who are looking for a fireplace without all the hassle of a wood fireplace.
Advantages of Wood Stoves
For some people, there is nothing that beat the look of a good wood fire. If this is the case, then a wood burning stove is your perfect fit. One major advantage of a wood burning stove is that you can use it at any time. While with a gas stove, you can't use it if the electricity goes off. Because a wood stove is powered only with wood, if there's no electricity, you can still build a fire and keep the room warm and toasty. Wood is a renewable resource, so you don't need to worry about overusing it.
Call Old Dominion Chimneys
If you're looking to purchase a new stove whether it's gas or wood, there are advantages and disadvantages to each. However, to really dig into the pros and cons, it's important to turn to the experts at Old Dominion Chimneys. We sell and install gas and wood stoves, we know everything about them. If you have questions about which appliance is the right fit for you, give us a call at 540-434-0888 now!